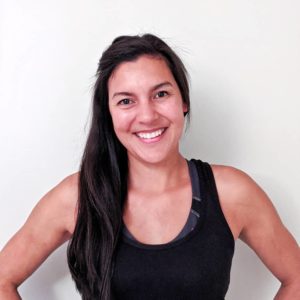 a little about me
I'm Cristina, and aside from being passionate about sports (especially climbing!), I also share a passion in health, wellness and using a mindful approach to achieving great results in sports.
I am a certified yoga instructor (RYT-200), with a special interest in working with athletes, and a certified Holistic Sports Nutrition Specialist.
I believe that integrating yoga, nutrition, and mindset with sports specific training is the best way to develop a strong mind and body that will serve as the foundation to not just become a stronger athlete, but more importantly, a better one!
I've experienced first hand the positive effects that yoga and proper nutrition can have on health, performance, mindset, and staying injury free and I want you to experience it too!
My mission is to help mindful athletes, from weekend warriors to professional athletes, unlock their true athletic potential so that they can conquer the crux!!
and a little about conquer the crux
As a passionate rock climber the term 'crux' comes up often. Known as the most difficult part of a climb, the crux is something I frequently battle with whenever I squeeze into my climbing shoes and put finger to rock.
But cruxes aren't just for climbers. Every athlete experiences these challenging roadblocks.
Let's face it, if you're trying to push your limits as an athlete, then it's inevitable that you'll come face to face with many cruxes. And for good reason, because without a crux to battle and conquer, are you really pushing yourself to the next level?
It's time to start looking at the bigger picture. Sure, sports specific training and practice are absolutely necessary for your body to nail down precise movements and technique, but if you really want to unlock your potential then it's time to take a more holistic approach.
A holistic approach recognizes that true improvement relies on you, the athlete, as a whole, not just the amount of hours you've accumulated in sports specific training and practice. Physical strength, mental strength, and a body and mind that are optimized for performance are all pieces that are interconnected and necessary to truly realize your ultimate athletic goals.
Whether your desire is to become faster, stronger, stay injury free, or become better in whichever way you wish to define it, then a holistic approach is the way.
This is why I created an online platform for athletes that contains yoga practices specifically designed to address the demands of sports, like repetitive movements, on an athletes body. By adopting a consistent yoga practice you can improve your mental resilience and focus, reduce your risk of injury, improve your power and strength potential, move with more efficiency, and more!
Also, by browsing through my blog you'll also find additional information on topics like sports nutrition, yoga, injury prevention, and mindset.
Take your mental and physical performance to the next level! My yoga inspired mobility training creates bodies that function well. It focuses on building strong, healthy and mobile joints that are able to execute movements well. If you desire a body a moves better, feels better, and with an improved ability to mitigate injury then please contact me to schedule a free introductory session. Although I specifically cater to athletes, improving body function is something every person can benefit from. Whether you're tired of living in pain, dealing with recurring injuries, feel stiff and restricted, or just want to experience the benefits of having more freedom of movement, I love working with anyone motivated improve their body.
Follow me at: